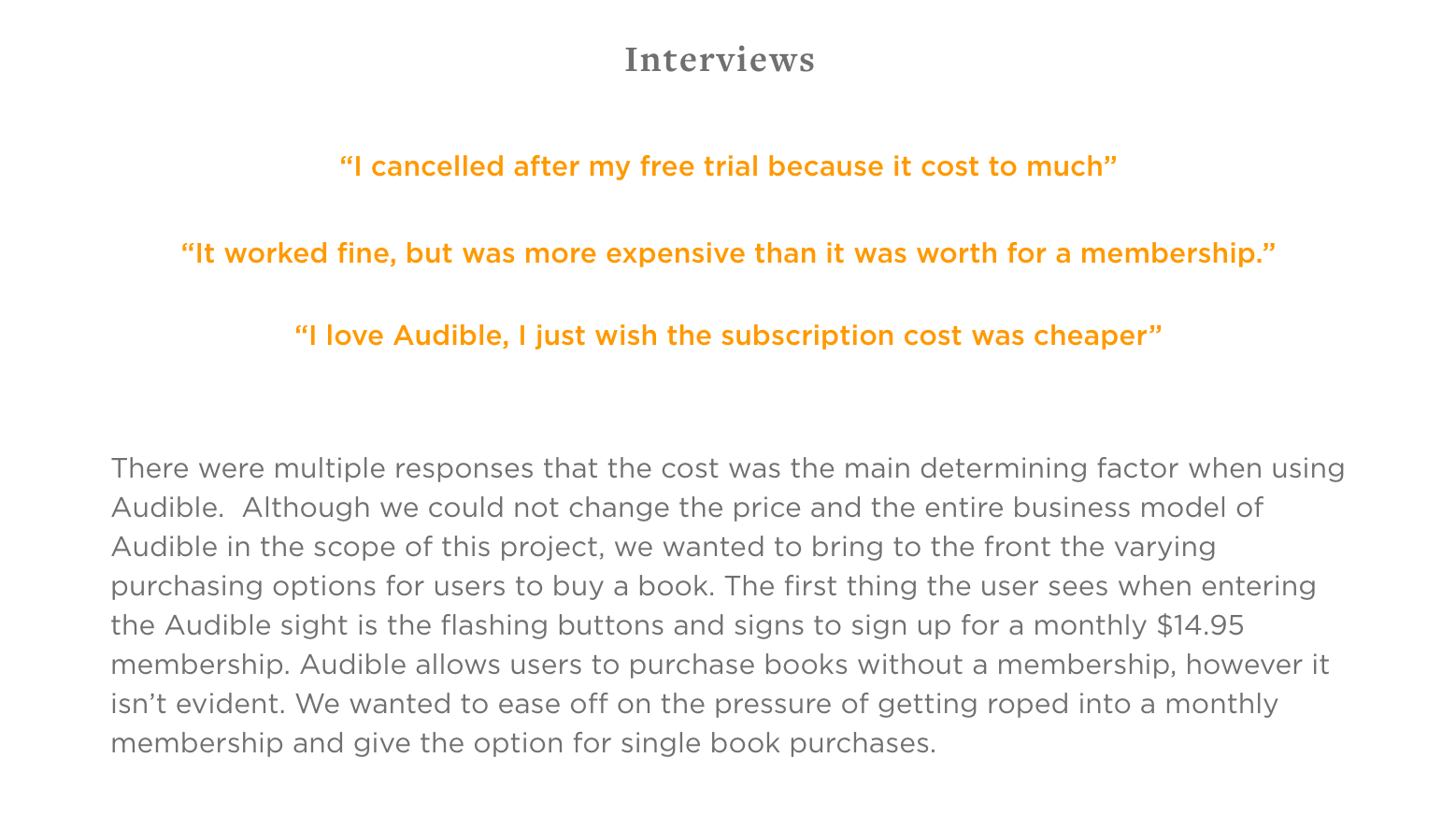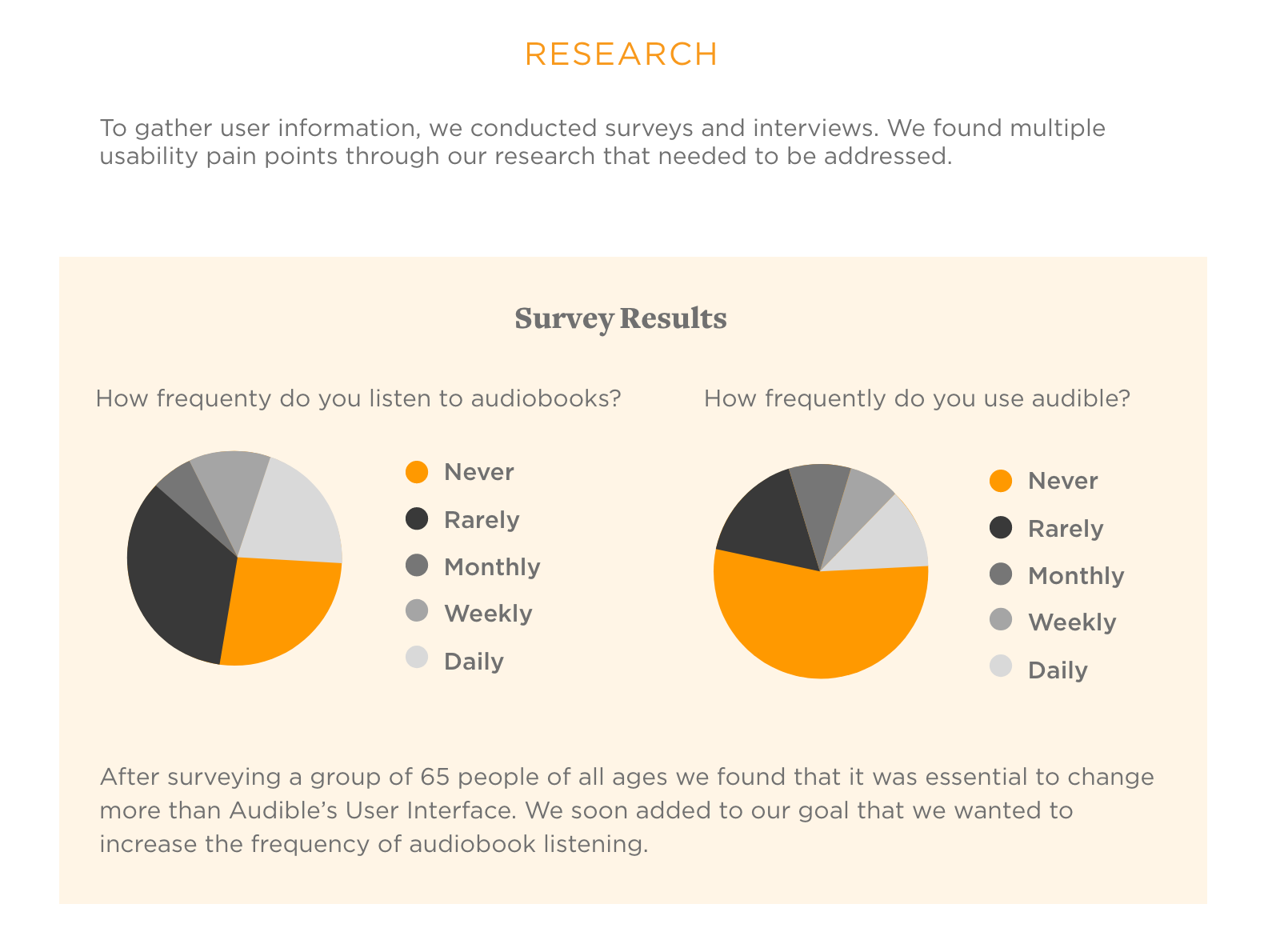 The final product is cleaner and simpler, allowing consumers to focus on the task at hand.
Personal profiles and libraries are accessible from desktop, with a clear path to listening to where you left off.
The design was meant to translate seamlessly from desktop to mobile allowing users to pick up exactly where they left off.
Click the video above for a walk through of the interface.